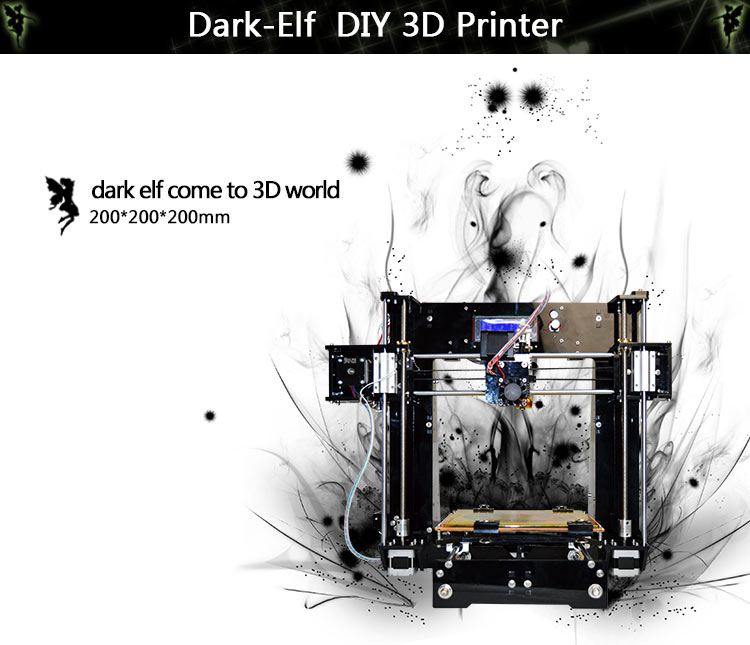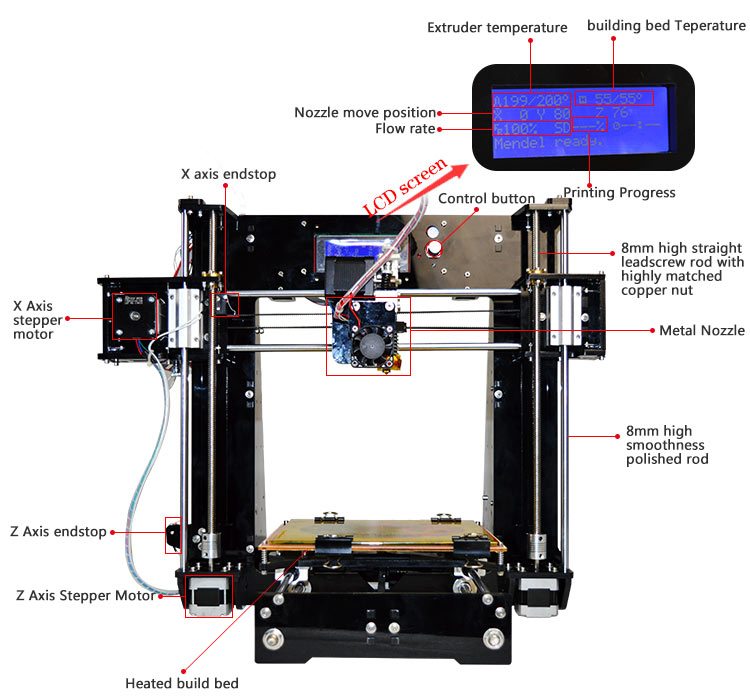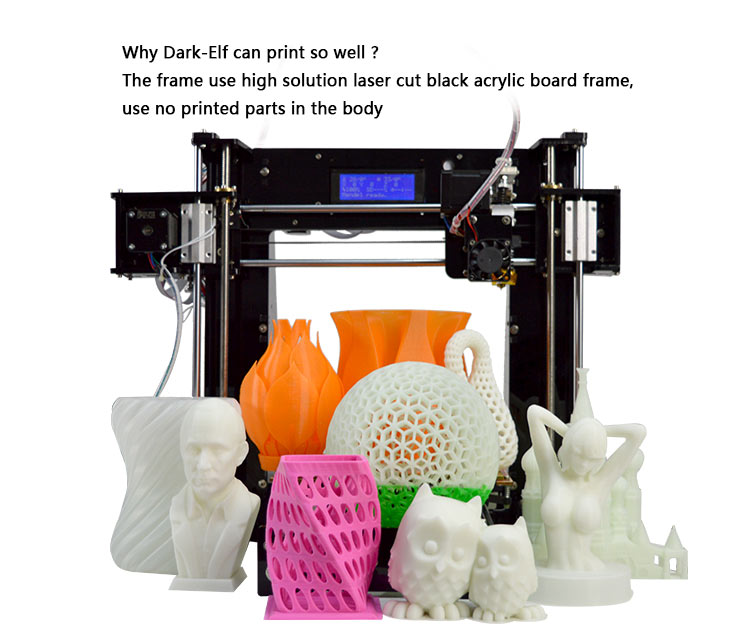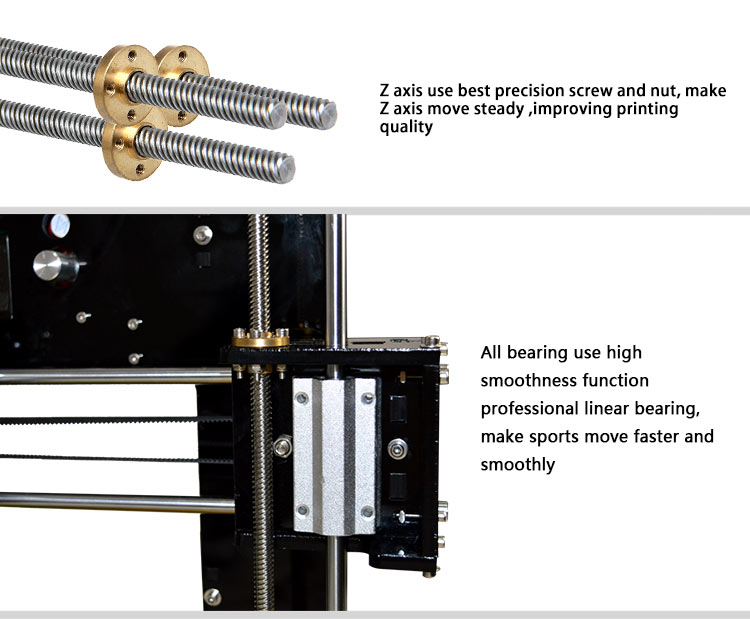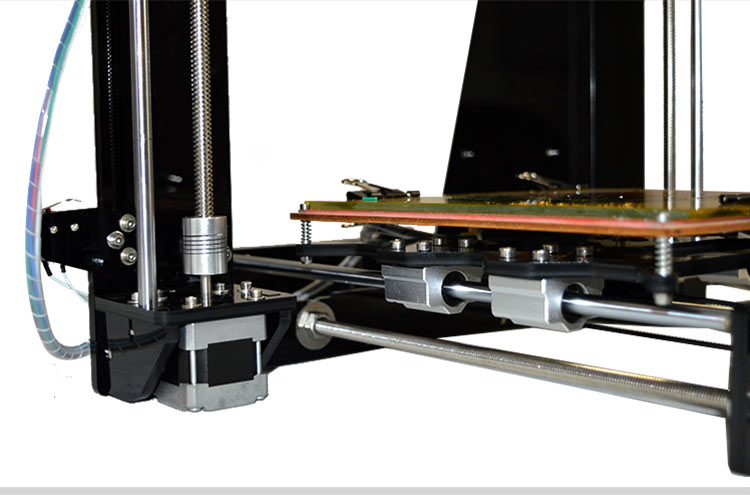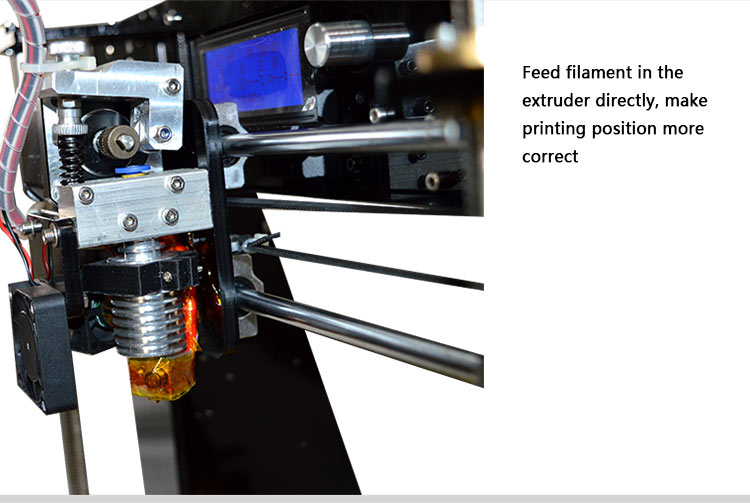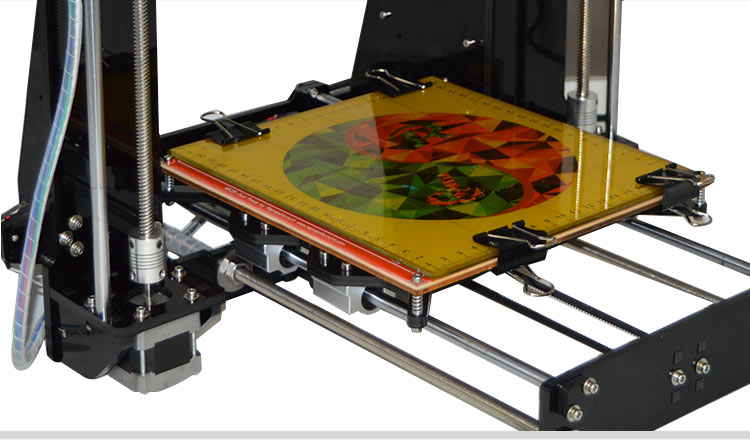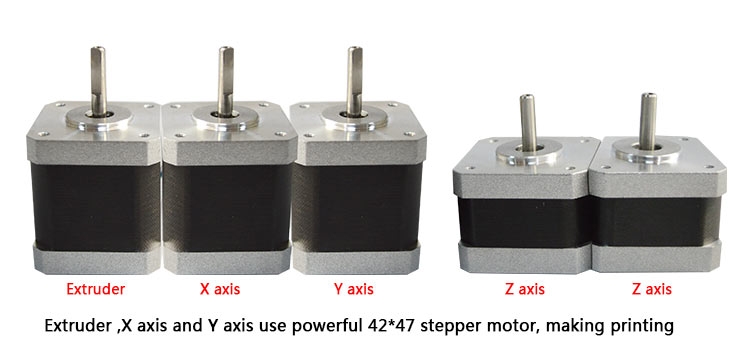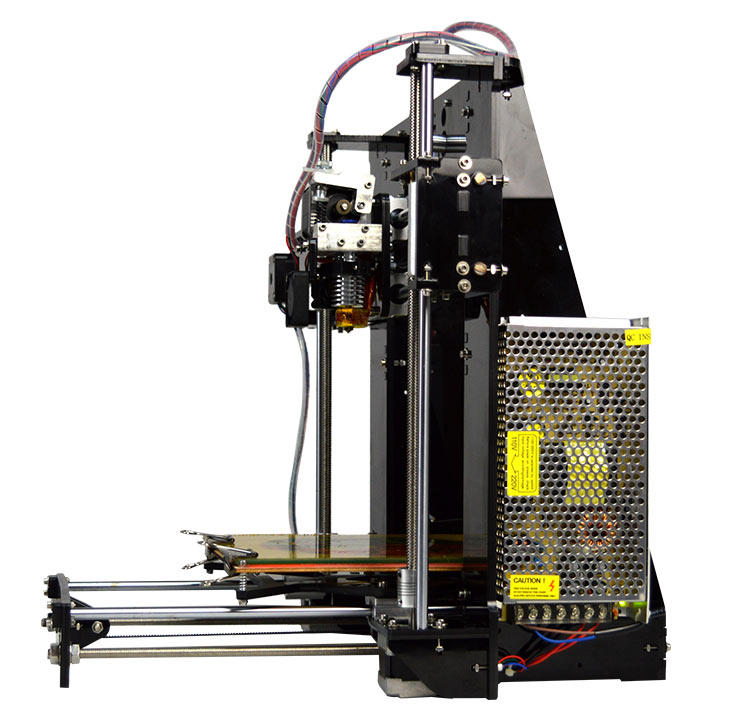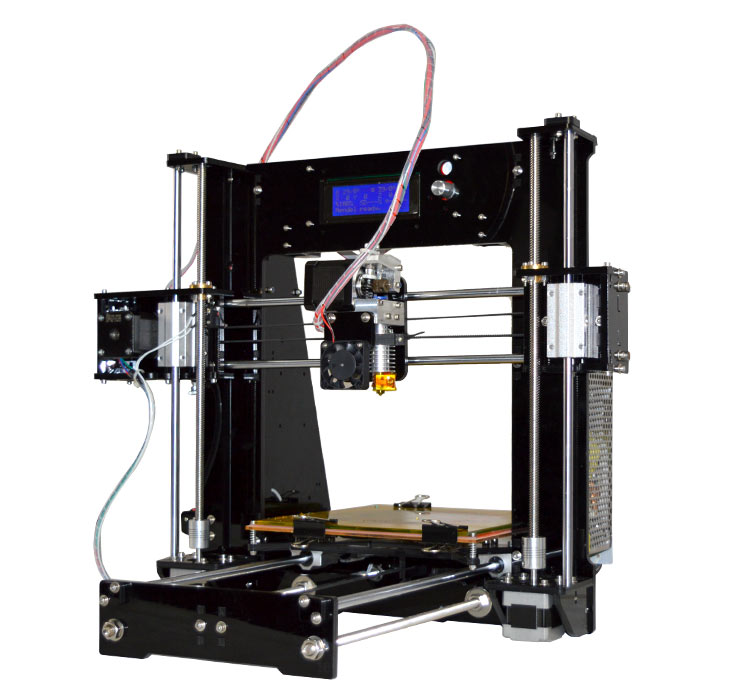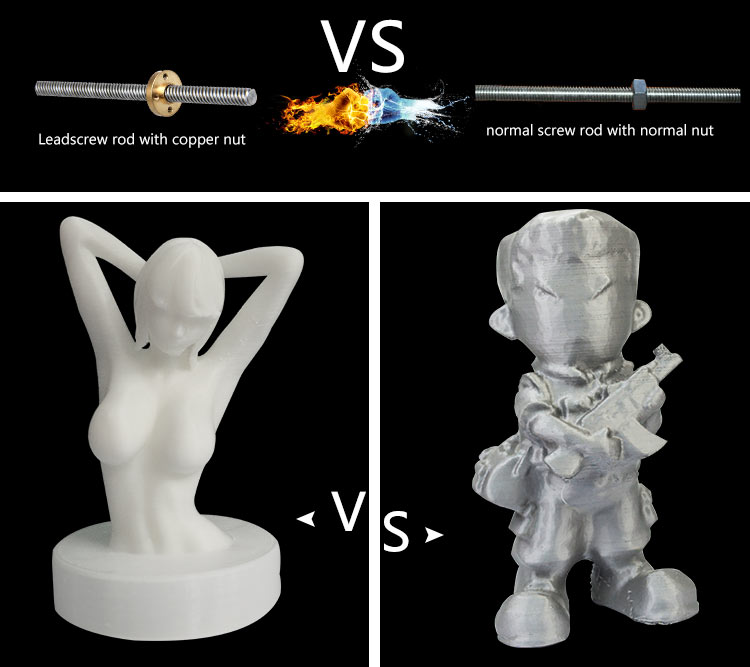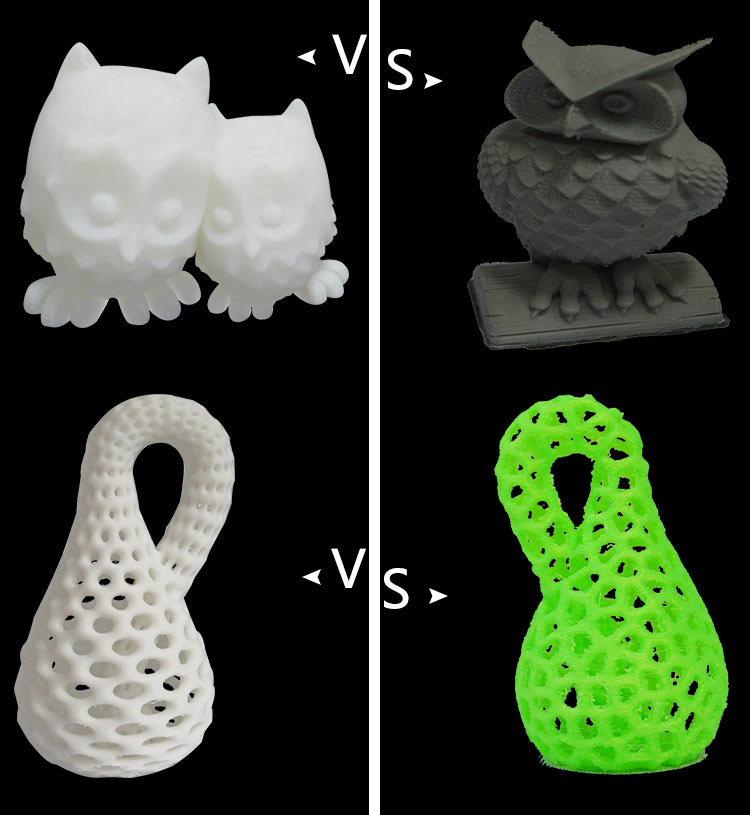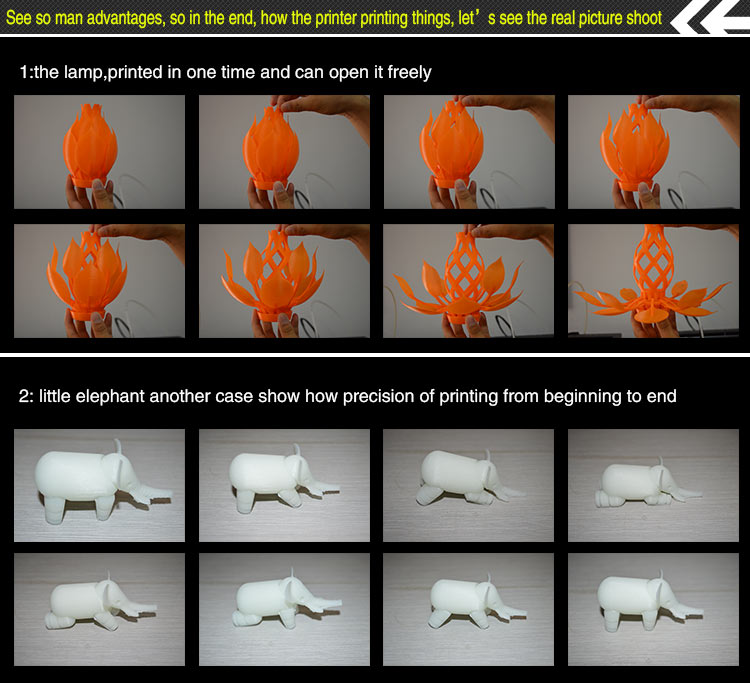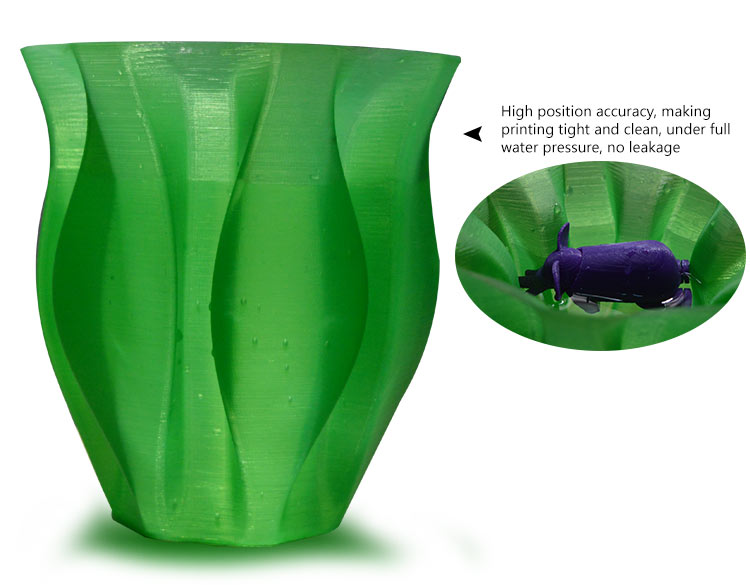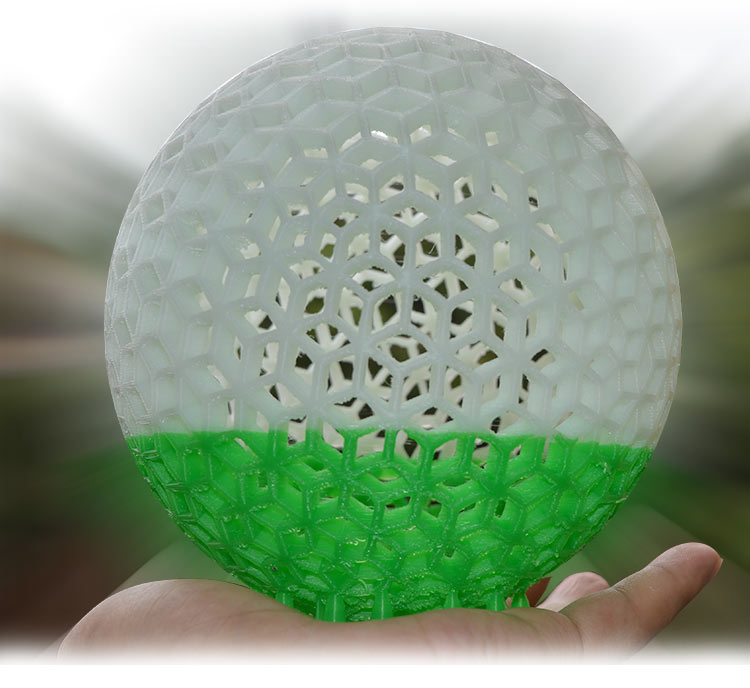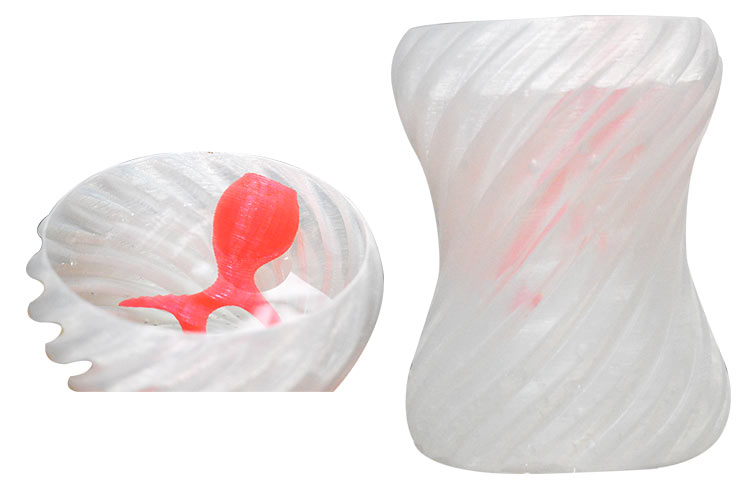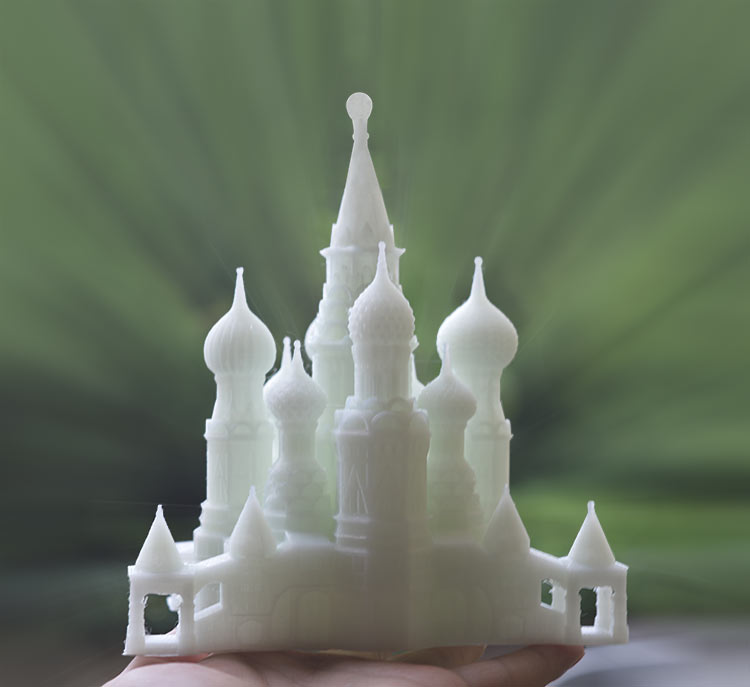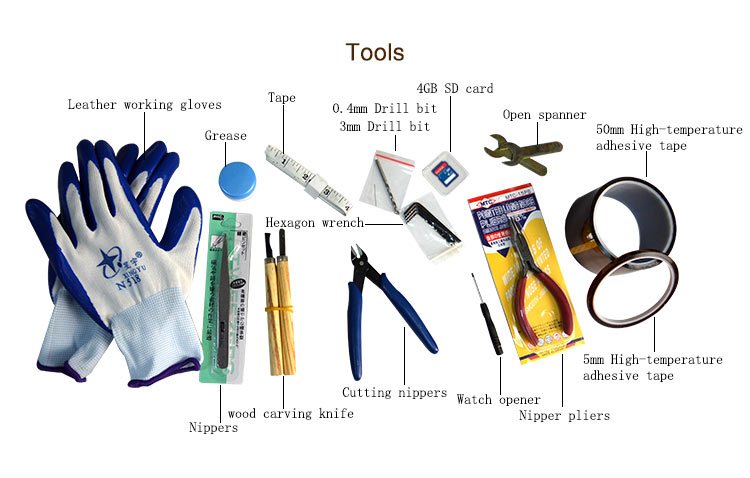 Technical Details
Printing Volume:200*200*200mm
Package Size:430*450*290mm
Package Weight:13.5Kg
Layer Height: 0.1-0.3mm
Accuracy: 0.1-0.3mm different in 20mm
Printing Speed: 20-100mm/S
Heated Bed: YES
Control LCD: YES 12864 with control button
SD card printing: YES, 4G SD Card
USB cable connect printing:YES
Mother board: RAMPS1.4+Mega2560+5*A4988
Material: ABS or PLA
Material Diameter: 1.75(defaulted)/3mm
Nozzle Size: 0.4mm (0.3/0.5mm available, leave message to us if need it special)
Control Software: Repetier-Host (defaulted)/Cura
Extruder: K Extruder with all mental nozzle
Frame: 6MM Black Acrylic board
Z axis screw rod: stailess 8mm rod.
Filament: 2 kg free filament
Spare parts: 1* heater+1* temperature sensor+1* M8 Linear bearing for X axis
In this kit you are going to get
1: all set of New design of black acylic i3 kit, Z rod have updated to leadscrew and copper nut, make this DIY 3D printer printing as well as $2000 3D printer.
2: A filament holder made by Acylic board
3: The mother board is composite by 1*ramps1.4+1 *mega2560+4*a4988, the printer with a control LCD
4: Will come with 2 spool of filament(random color or customized)
5: With free extra heater, temperature sensor and linear bearing.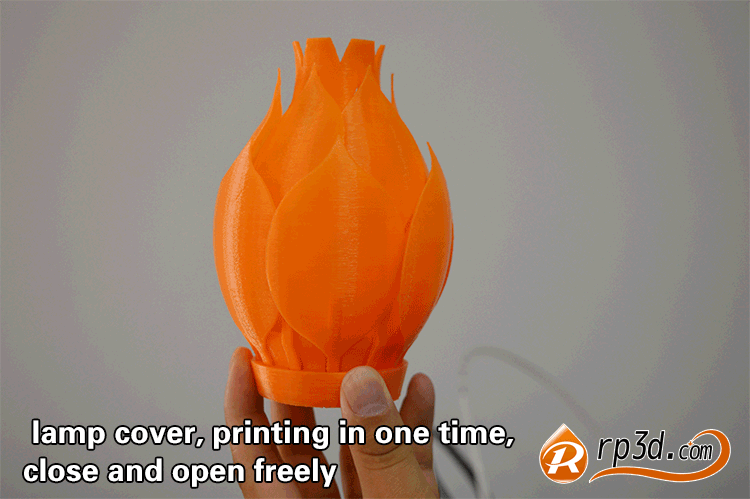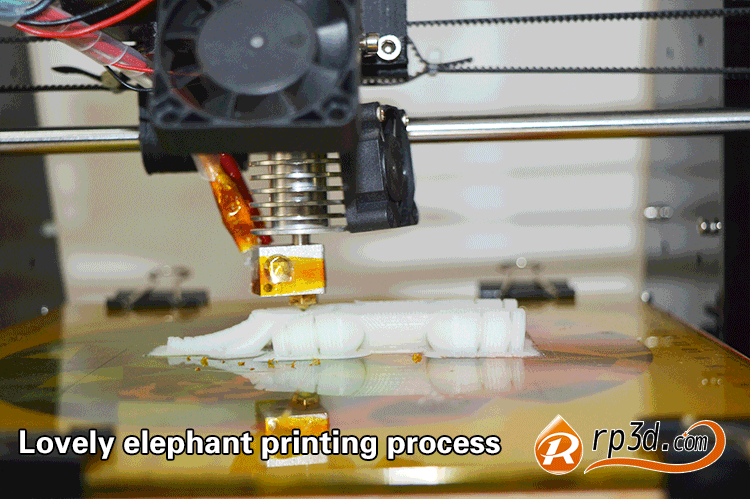 Current Reviews: 0
This product was added to our catalog on Monday 24 August, 2015.